GeNA Lab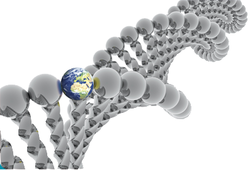 The GeNA Lab investigates the social and organizational impacts of information technologies, communication networks and the turn to big data in a number of sectors including genomics and health, social media, and NBA basketball. If the 1990s was all about the information superhighway and the network society, then the first 10 years of the 21st century is perhaps best described as the decade of data. Researchers and data entrepreneurs follow an emerging belief that gathering and mining massive amounts of digital data networks will give objective insight into human relations and provide authentic representations for decision-making. On the surface, the technologies used to mine big data have the appearance of value-free and neutral inquiry. However, as information entrepreneurs use database and data mining technologies to purposively organize the social world, this seeming neutrality makes it difficult to see the embedded assumptions and organizational and cultural values of decision-makers.

Citizens, entrepreneurs, scientists, and political actors have incorporated digital communications technology into their organizational, business, and everyday lives such as popular social media platforms. Data mining is not a new phenomenon, but there are current changes in the volume and nature of data networks, which many have now termed as 'Big Data'. These new data driven practices have many risks and opportunities for citizens and entrepreneurs. For example, data mining personal social media networks by companies and governments and sharing practices by everyday people challenges traditional notions of privacy and raises new questions about surveillance.

We are working to understand the opportunities and risks of big data technologies by engaging key stakeholder networks who develop and use them including scientists, entrepreneurs, users, and the public. We aim to disseminate scholarly outputs and policy work to an interdisciplinary community and engage broader communities and partners who are innovating digital technologies. Through interviews, content analysis, social network analysis, and systematic reviews we apply social science research methods to develop empirically based research to address current big data issues. The new knowledge will benefit policy makers, regulators, practitioners, and users to enable best practices for future development of social networking, business, sports analytics, and health care.

---
---
Partners and Affiliations