Peter Chow White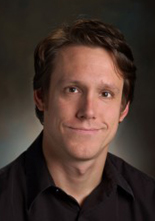 Dr. Peter Chow-White is an Associate Professor in the School of Communication at Simon Fraser University where he is Director of the Genomics and Networks Analysis (GeNA) Lab and Associate Director of the Centre for Policy Research on Science and Technology. He is also an Associate Professor in the Faculty of Medicine at the University of British Columbia and a member of the Centre for Clinical Diagnostic Genomics at the Michael Smith Genome Sciences Centre in Vancouver.

For over a decade, Dr. Chow-White has been examining and communicating developments in new information technologies such as the Internet, big data, data mining, and social media. His extensive research examines how big data, the Internet, social media, and genomic and biomedical technologies impact organizational and social change.

He is a sought after speaker and analyst on topics related to privacy, public policy, social media, sports, youth and digital culture, communication, and new health technologies. He frequently appears in the media, such as the Bill Good Show, CBC, Global TV, and the Globe & Mail, for his analysis and insights. For example, in the aftermath of the 2011 Vancouver riots, over two dozen media outlets interviewed him about the role of social media and digital technologies. His presentations are informative, tailored to the context of specific sectors and stakeholders, and offer audiences an engaging exploration of the intersection of emerging technologies and current social, scientific, and economic issues.

He consults and collaborates with government agencies, NGOs, educators, political campaigns, and commercial firms to improve the role of communication, information technologies, and social media in their organizations. He has worked with a diverse set of private and public organizations, such as the British Columbia Cancer Agency, The Terry Fox Foundation, Teck Mining, Stantec, the West Vancouver Fire Fighters Charitable Society, and the Office of the Information and Privacy Commissioners of British Columbia and Canada.

He earned his Ph.D. from the Annenberg School for Communication at the University of Southern California in Los Angeles under the supervision of sociologist and communication scholar Manuel Castells. His work on big data, genomics, personalized medicine, and privacy is funded by the BC Cancer Agency, Genome British Columbia, and the Terry Fox Research Institute. He makes frequent appearances in the media on a range of topics such as technology, telecommunications, the Internet, privacy, data mining, health, science, and social media. He is co-author with Lisa Nakamura of the edited book Race After the Internet from Routledge Press and his is work has appeared in Communication Theory, the International Journal of Communication, Media, Culture & Society, Science, Technology & Human Values, and PLoS Medicine.


---